Ever since I decided to take the Sexological Bodywork Training and once I started talking about it I have been asked these questions over and over again: what is Sexological Bodywork? Who is it for? What does a Sexological Bodywork session look like? Here are my answers to those questions.
So, Really, What is Sexological Bodywork?
Sexological Bodywork is somatic sex education that utilizes a variety of bodywork techniques in order to encourage the client's whole erotic self to blossom. Sexological Bodyworkers are trained in breathwork, genital anatomy, masturbation coaching, sensual and erotic massage, and scar tissue remediation. We are educators rather than healers. Our goal as educators is to create a safe container within each session so that healing may occur when the client is ready.
Sexological Bodywork has been a certified profession recognized by the state of California since 2003. It was founded by Joseph Kramer and grew out of his work with The Body Electric School (which he also founded back in 1984). Since it's inception it has spread beyond the California training to have Certified Sexological Bodyworker Trainings in Austrailia, Canada, Czech Republic, Denmark, Germany, and Switzerland.
There is an Association of Certified Sexological Bodyworkers as well as a professional code of conduct and ethics required by CSBs to follow.
Who is Sexological Bodywork for?
Anyone and everyone interested in having a deeper experience of their own erotic self. Sexological Bodyworkers work with individuals, relationships, and groups in private sessions or within workshops.
I believe everyone can benefit from a session or series of sessions with a CSB, as very few (if any) of us are fully embodied and having the type of sex and relationships we are desiring to have. Part of human nature is that we change. Our desires fluctuate and our bodily sensations change as our bodies change. We often get stuck in ruts with our own sexuality. We have a drive to continue to strive for improvement, but often our inner self is scared of change and grabs on to patterns that no longer serve us. Sexological Bodywork works at the basic level of humanity, with the body, in order to assist people to understand their own body and live more fully embodied lives.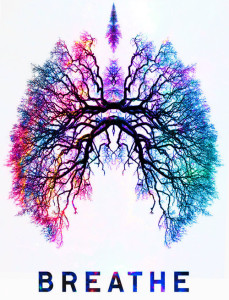 What does a Sexological Bodywork session look like?
There is a wide range of possibilities for what a session looks like. It can be over the phone, on video chat, or in person. It can include discussion and coaching suggestions without touch, witnessing the client self-touch, erotic massage, and/or genital touch.
There is no one right way to do Sexological Bodywork, as long as it fits within the professional code of conduct and ethics. This includes the practitioner remaining fully clothed throughout the session; unidirectional touch, meaning the practitioner is touching the client and not the other way around; and the use of medical-grade gloves whenever genital touch is involved. All Sexological Bodyworkers bring their own personal background, experiences, and specializations to the table creating a slightly different experience from practitioner to practitioner, therefore a generalization outside of the professional guidelines is difficult to make.
Personally, while I have had some talk-only sessions, including the first session I have with any client, most of my sessions have included some form of touch with a focus on embodiment. This has not always included genital touch, but it is one of many options available. I begin and end most of my sessions with a practice from my spiritual tradition as a way to create a container of sacred safer space between us as well as to transition in and out of the session. After discussing the client's experiences since our last session and goals for this session, we determine what we want to work with within the session to work toward their goals.
Other Sexological Bodyworkers I Know and Recommend
Association of Sexological Bodyworkers' Practitioner Directory
Seattle Sexological Bodyworkers Directory
Embodying Bliss – Seattle, WA
Spiritual Eros – Seattle, WA
Sacred Womb Services – Seattle, WA
Betty Martin – Seattle, WA
Elemental Sexology – Victoria, BC/Portland, OR
The Re-Wilding – Boulder, CO
Sexologist Vixenne – Los Angeles, CA
Tilia Bell – San Francisco/Bay Area, CA
Love Embodied – San Francisco/Bay Area, CA
Sacred Body Project – Boise, ID
Waking Eros – Maine
Sarah Rose Bright – Liverpool, England, UK